Have you heard of a place called Kapingamarangi? And have you been there? Kapingamarangi is the southernmost atoll in the Federated States of Micronesia. It is small, with a population of around 300-400.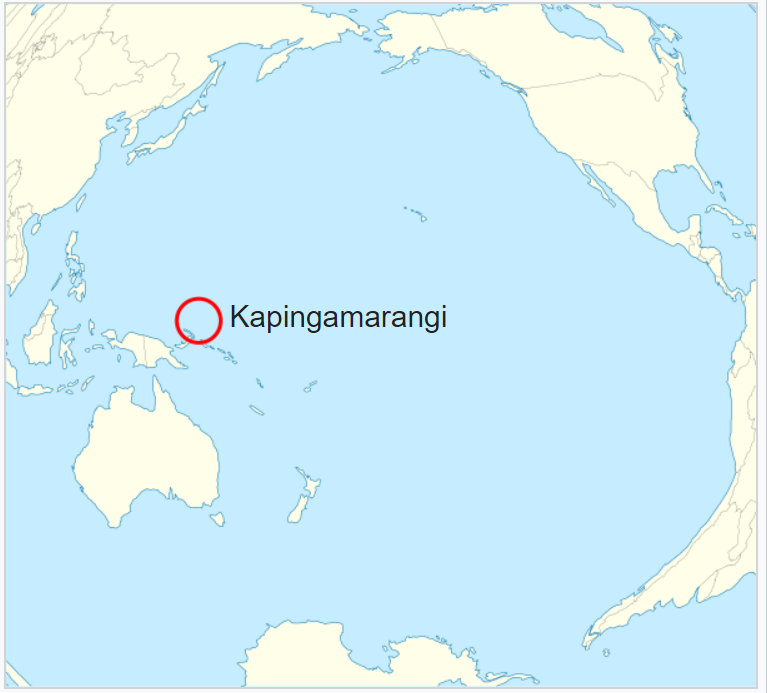 Kapingamarangians are known for their intricate wood carvings. It is a skill that has been passed on from generation to generation.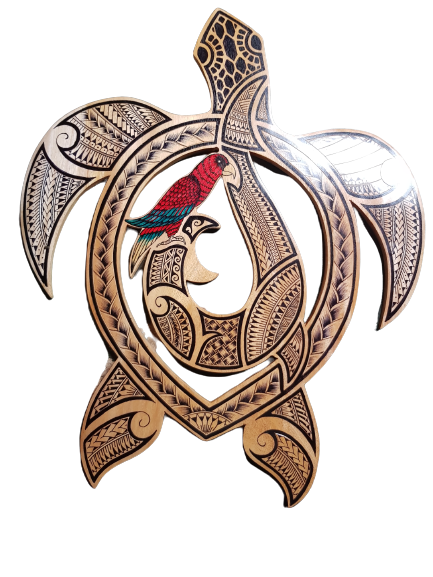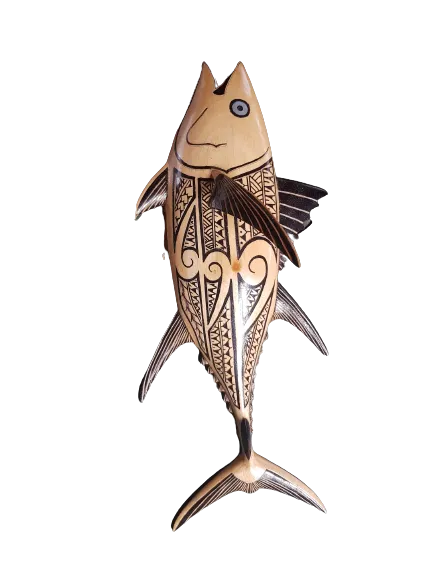 Each piece is handcrafted. The process is intricate and time consuming. First the wood is roughly carved and then hung to dry for at least 3 days. Then the details are done, including the fine artwork. Mahogany, mangrove and other local timber is used.
This wood crafting skill has been passed on from generations. There are no woodcarving classes, guidebooks or instruction videos. The knowledge is passed on from the elders. You learn by observing, and receiving guidance.
Many inhabitants from Kapingamarangi are now based in Pohnpei, Federated States of Micronesia. They moved there in 1919 after a drought in Kapingamarangi. If you want to see them in action, you can go to Pohnpei Handicraft Shop, located in Porakied village. There you can see the woodcarving in different stages, starting from a wood, through to the finished product.
Of course visiting Kapingamarangi or Pohnpei would be a great getaway. In the meantime, you can buy selected masterpieces online at Flame Angel. Pohnpei Handicraft Shop can also do tailor made woodcraft for special events such as conferences and festivals.
Just like the Kapingamarangians, there are many creative producers in Micronesia. Unfortunately many products are unknown to the 'outside world'. Flame Angel is helping entrepreneurs to showcase their creations. We want to make it easy for you to explore and experience the unique culture of Micronesia, while supporting local entrepreneurs. From local artisan crafts to all natural skincare products, get a unique glimpse into the culture and craftsmanship of this remote and idyllic corner of the world. We want you to experience paradise – feel the sun on your skin, smell the ocean breeze in your hair, and enjoy the warmth of the sand beneath your feet!
The photos are from Pohnpei. The handicraft is handmade here